Crown Bank
making the possible, possible

 Case Study
Setting the Path for Crown Bank to Make the Possible, Possible
Repositioning Crown Bank as a leader, even during a global pandemic
 Crown Bank came to us at a time when they were in need of a refreshed brand and increased visibility for their growing book of business. They needed an updated look, an SEO plan, consistent public relations, a B to B advertising strategy and execution, and digital marketing support including paid and earned social media execution.
Categories
Web Design
Advertisig
Branding
Public Relations
Digital Marketing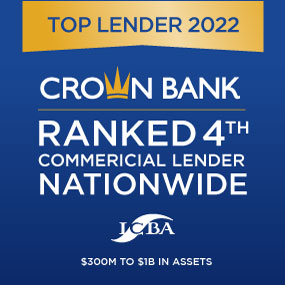 THE GOAL
The goal for Crown Bank was to create a brand identity and a consistently sophisticated look across all their communication platforms. 
We started with an updated logo, and a new website that was attractive, easy to navigate, and showcased Crown Bank's impressive contributions to the growth of businesses throughout Twin Cities metro area.
From there we created consistent advertising  campaigns, social marketing and more that aligned clearly with the new brand identity.
THE APPROACH
 Our team devised an advertising and marketing strategy that leveraged real-life stories of Crown Bank customers, telling the bank's story of outstanding service and commitment to their growth.
With the consistent advertising, content commitment through website updates, and blogging, we saw the bank's SEO numbers skyrocket along with traffic to their updated site. We launched a newsletter titled Possibilities, which has consistently hit a 30% plus open rate.
THE RESULTS
Over the past three years, under the leaderships of President and COO, the bank has achieved more than 60% growth.
Crown Bank also experienced a 78% increase in SEO rankings, 81% growth in Google search clicks, and 77% growth in Google impressions.
Crown Bank continues to develop partnerships with successful businesses that have come to depend on Crown's optimism, accessibility, and unwavering support.  In turn, we continue to support them in making the possible, possible.
Logo Refresh
A new blue and gold color palette freshened up the logo by replacing the brown and mustard colors.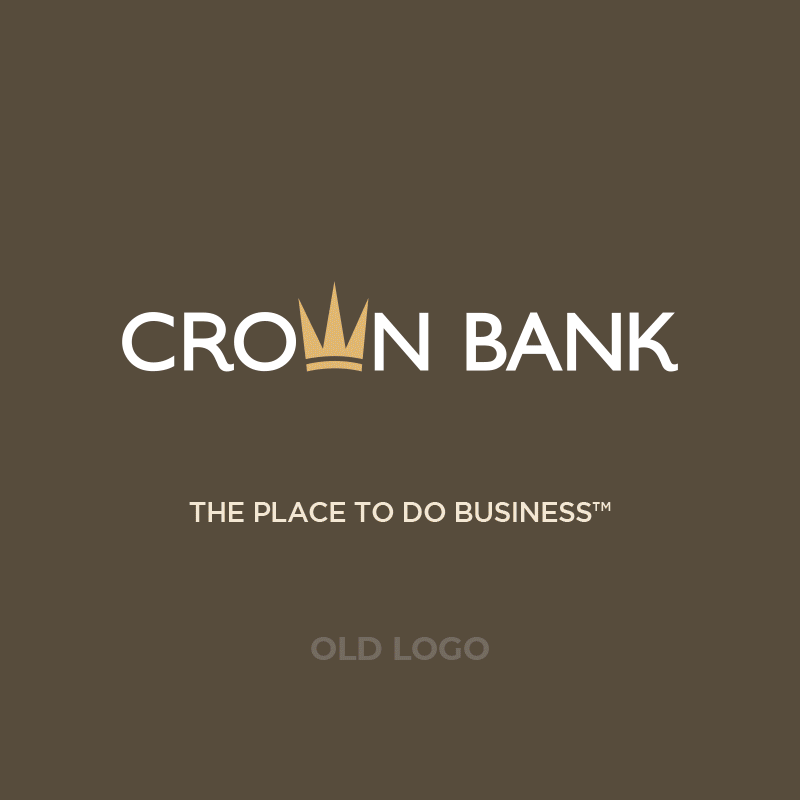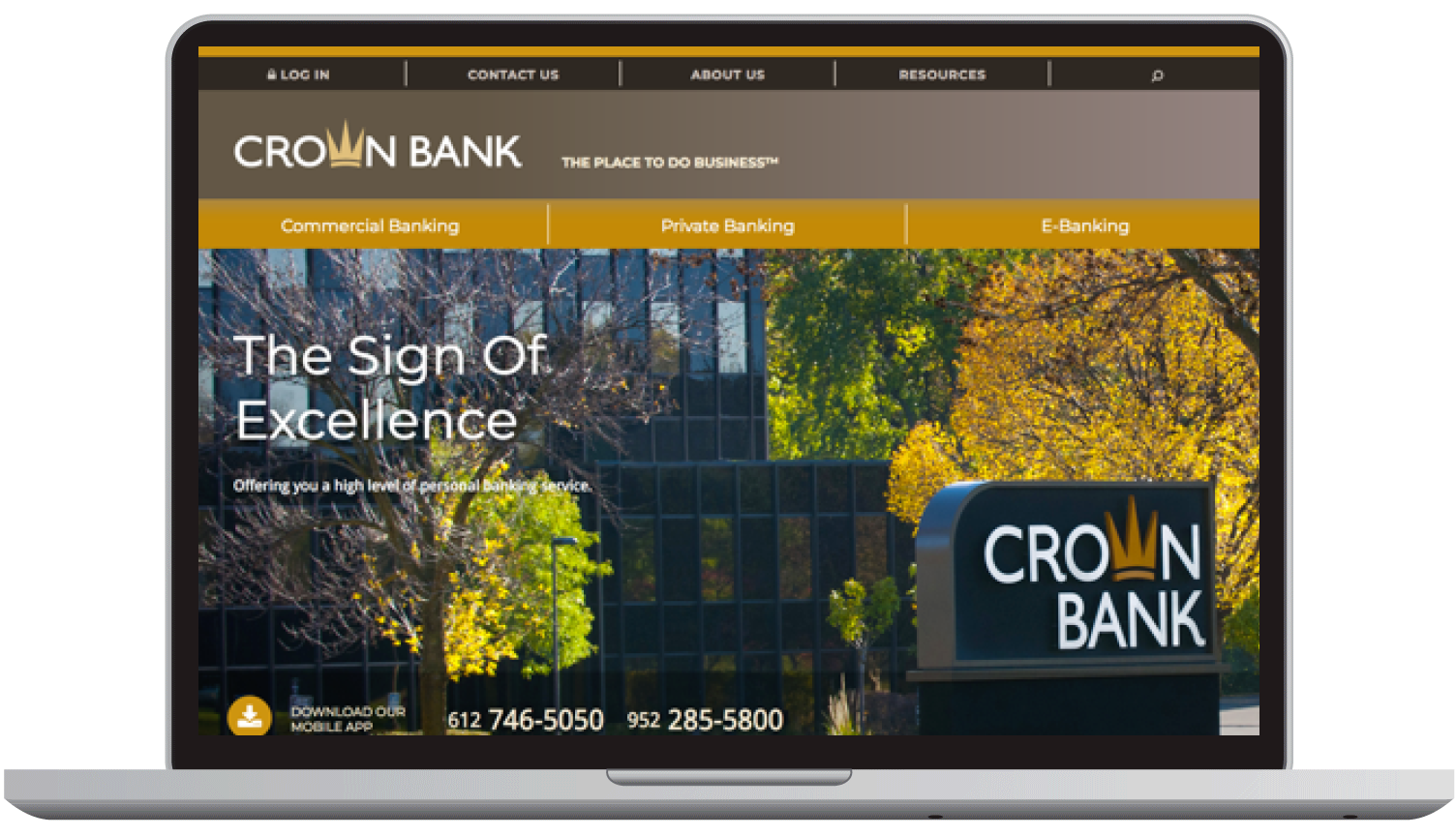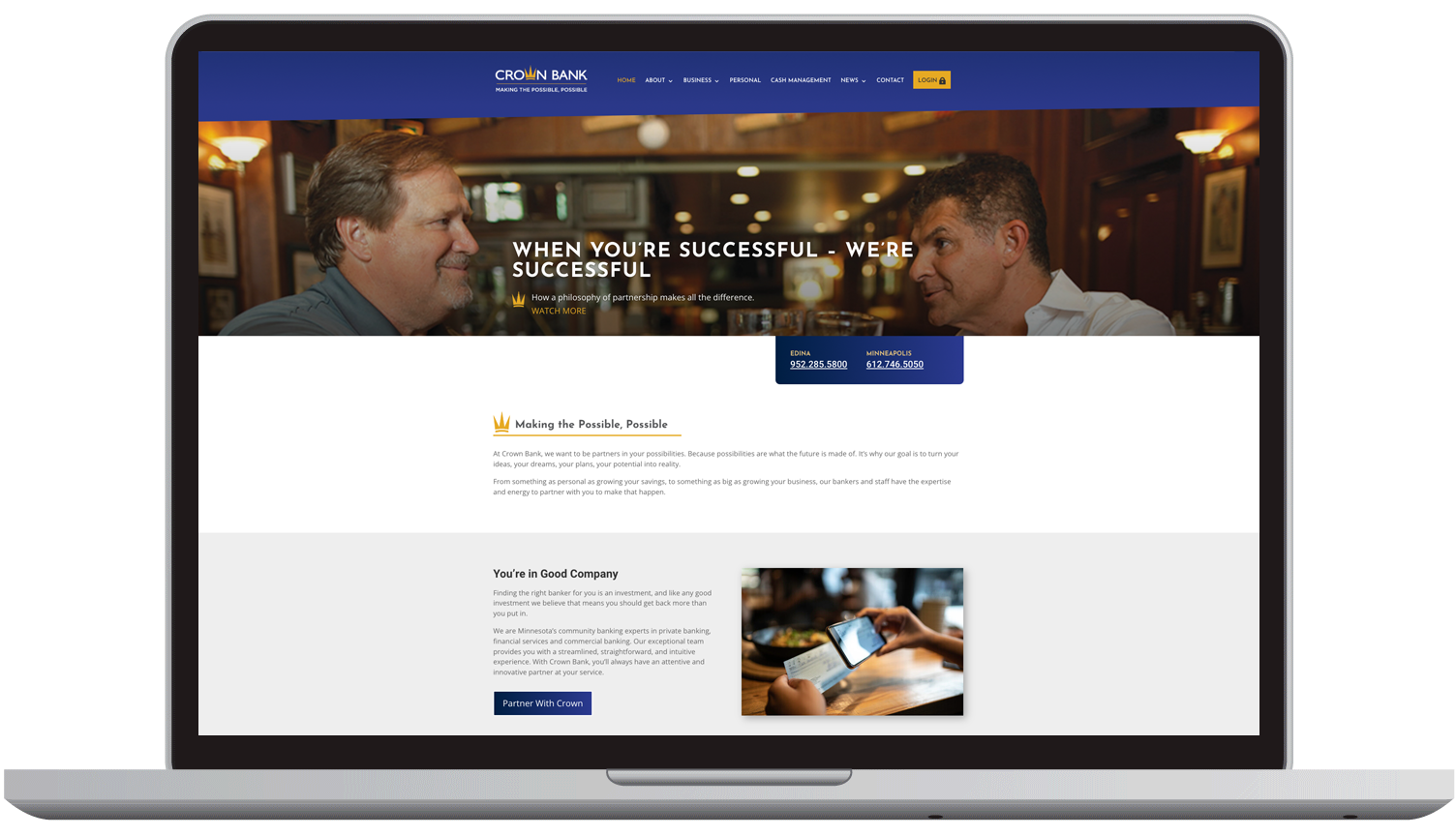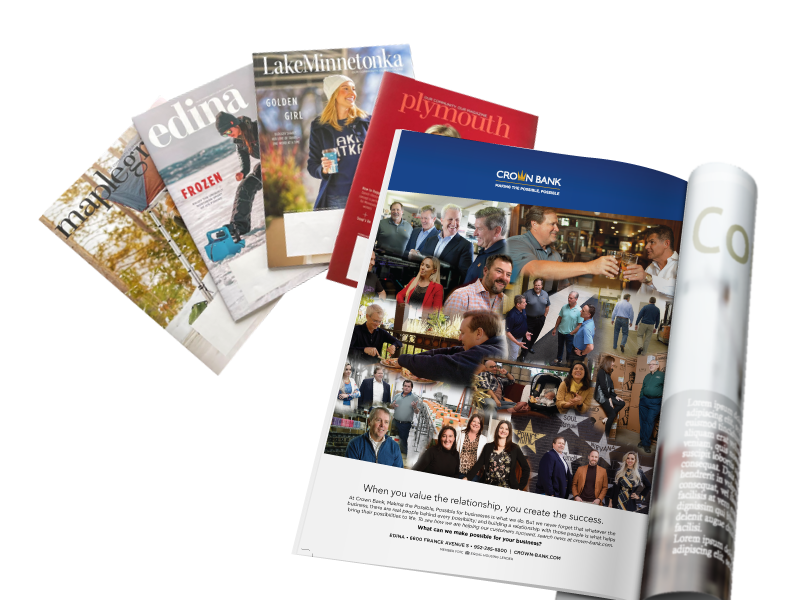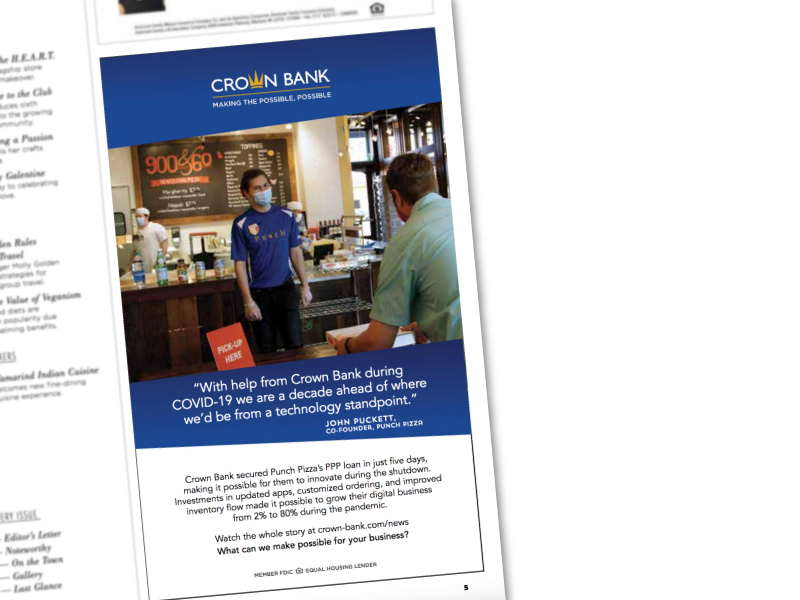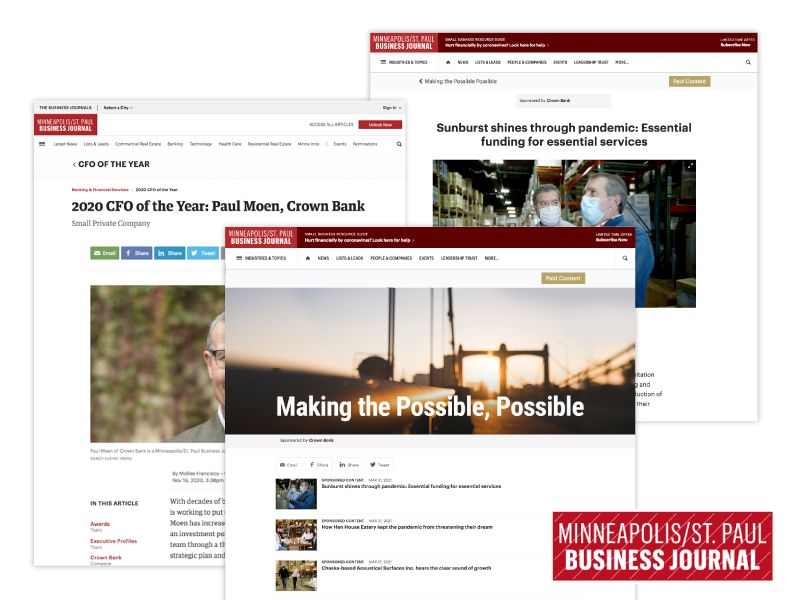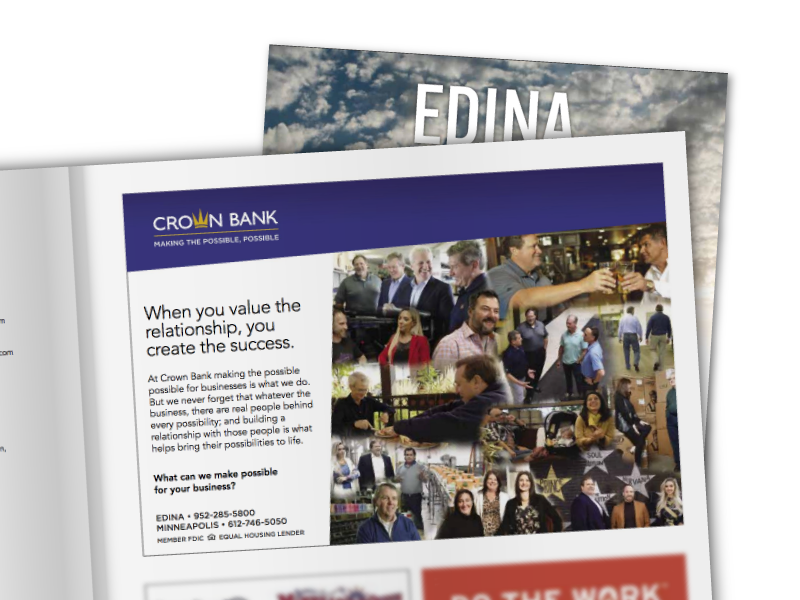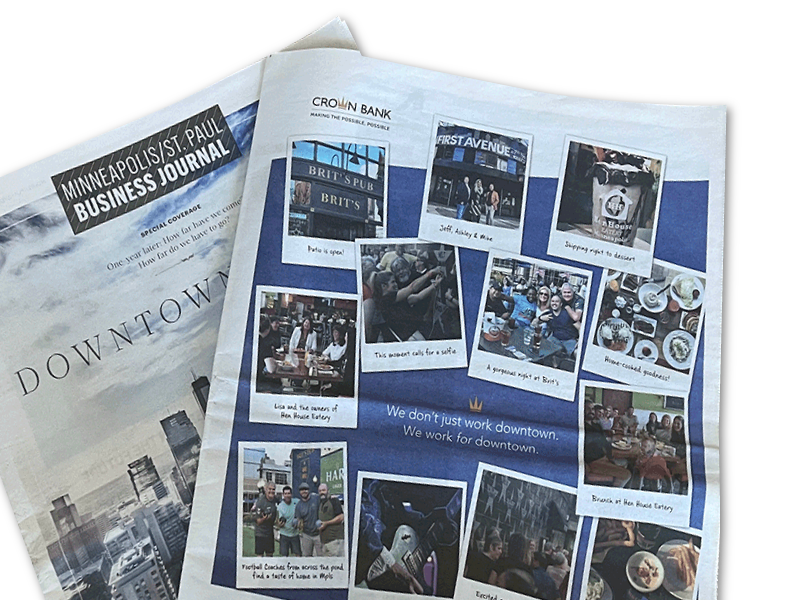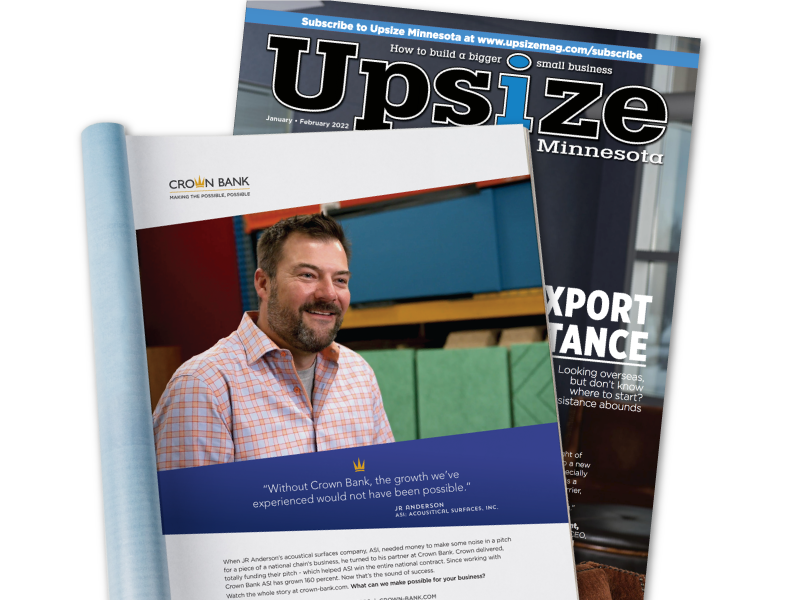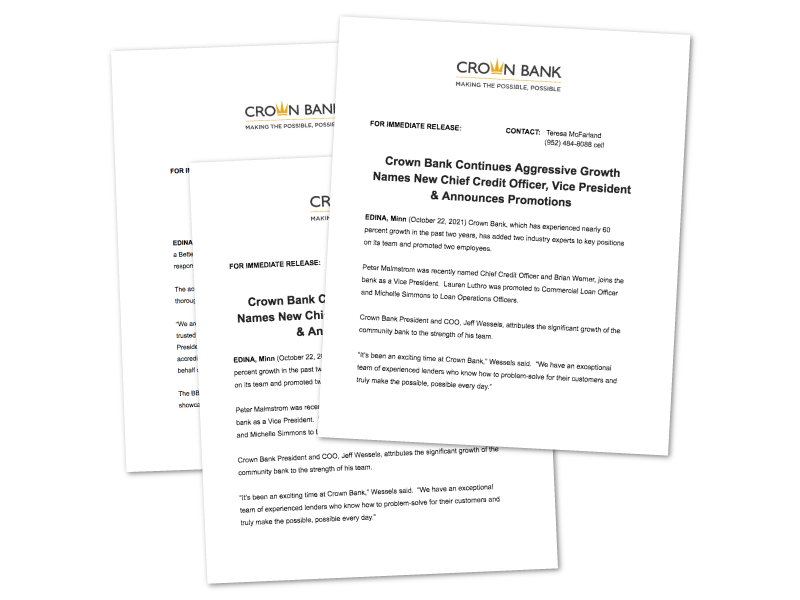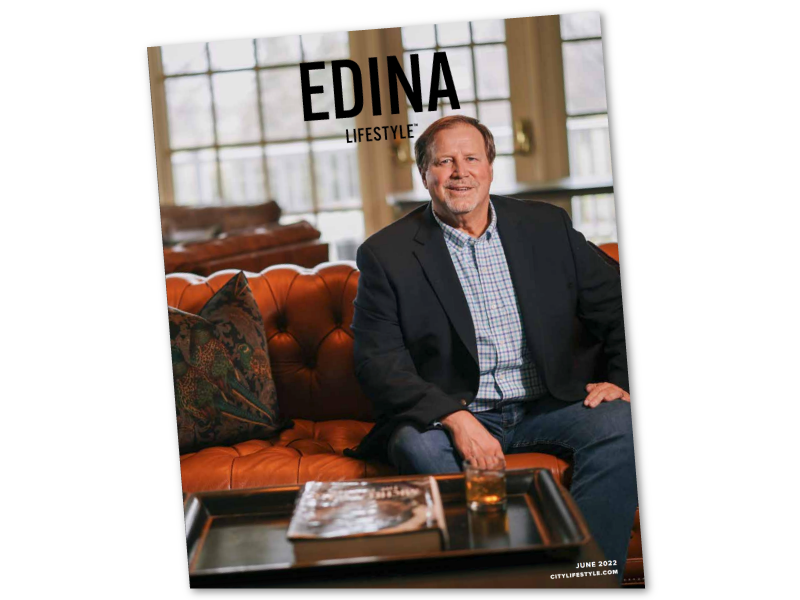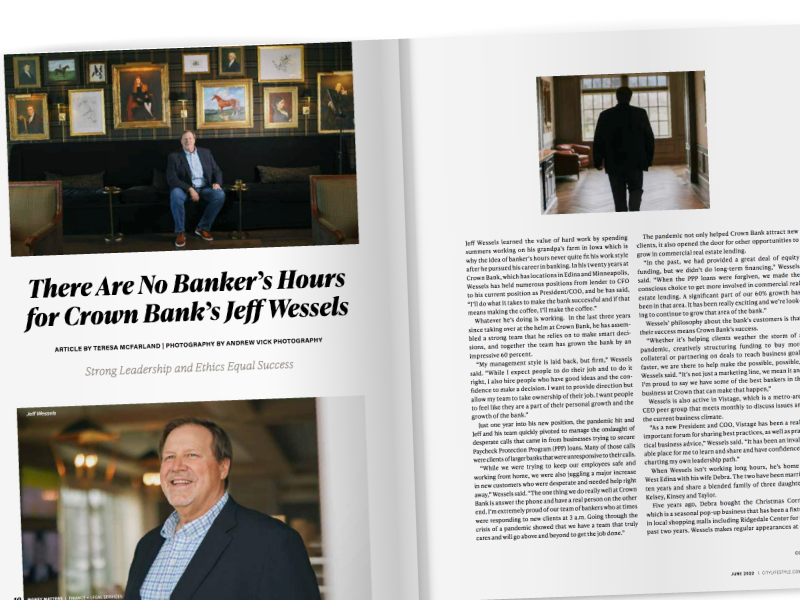 more monthly website visitors
SEO ranking increase in one year
open rate for new blog and newsletter
Let's Start Something new

Say Hello!